Late this afternoon, Senator John McCain expressed confidence in President Obama's impending decision on whether to send more U.S. troops to Afghanistan. McCain also took a swipe at the way the war in Iraq was conducted under the Bush Administration.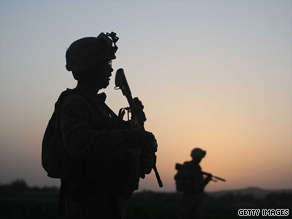 After attending President Obama's White House briefing on the Afghanistan situation, McCain told reporters outside the Oval Office, "I believe the President will make the right decision."
But McCain didn't stop there.
"Half measures is what I worry about, not getting completely out of Afghanistan," McCain told reporters.
Making reference to Bush Defense Secretary Donald Rumsfeld and Iraq commander Gen. George Casey, McCain went on: "Half measures that were the same kind that took place under Rumsfeld and Casey that lead to failure over time and lead to an erosion of American public support."